Manage
Learn to apply best practices and optimize your operations.
Top-down approach needed to maintain successful compliance function
Compliance sometimes is overlooked, but organizational development can go a long way in helping IT leaders -- and the company -- maintain the necessary compliance function.
When it comes to making the most of your compliance function, are you a leader or a salesman? If you're constantly running around the organization trying to influence others to participate in compliance initiatives, you could be suffering from an organizational development deficiency.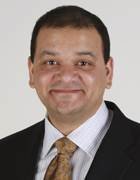 John Weathington
For the IT leader, supporting the compliance function can be very challenging. This is a byproduct of the way this function typically is developed. Compliance usually isn't viewed as strategic, so it doesn't get the attention it needs from executive management. It's a necessary evil that executives acknowledge but don't incorporate into the organization's culture.
In short, compliance is something required, not something desired. As a result, the compliance function often is relegated to the status of a subfunction of some other activity deemed more important by the company -- finance or legal, for example.
IT leaders can take steps to improve the efficacy of the company's compliance operation. The key thing they have to realize is that achieving compliance requires people, processes and information systems -- and that these are equally important. Holistically, you might not own the people or processes that run the compliance function. You do own the information systems they operate in, however. This very significant fact should give you a great deal of influence over the organization's operating structure.
Know your value in the compliance equation
If you currently feel that you play primarily a supporting role, the first step in improving your company's compliance operation is to reframe your perception. You should be more of a partner, and that status should be evident in the way you engage with the organization's other constituents.
Second, the way you organize and develop your organization's compliance function will help preserve your sanity, and assist your platform for influencing others. The organization should reflect your attitude regarding the basic architecture for your compliance data system. The best way to architect technology for compliance support is through two dimensions: agility and convergence. They might seem diametrically opposite functions, but in reality they work together to support an efficient compliance data system.
To organize for this practice, you'll need to instill a set of values and beliefs in your organization that support both. You'll need to respond to changing compliance requirements without going backward in your architecture, and concomitantly to avoid having the compliance data system become overly fragmented and difficult to maintain. These values should be clearly instilled in your team, and should be reflected in your reward system.
Team up to approach the compliance function
In addition, be aware of the interdisciplinary nature of running the compliance function effectively. Legal, financial, process development, project management and, of course, IT knowledge are required to support compliance.
Again, you might not be able to solve all your enterprise's problems. But even within your own organization, your team should be constructed to span a breadth of knowledge. I recommend that every member of your team have a good working knowledge of all compliance function areas, in addition to their specialty. There's a certain genius in play for an IT leader who supports the compliance function by hiring a legal or finance professional with an inclination for IT.
Finally, you should take advantage of your strong leadership and vision to influence the rest of the organization. Craft a clear purpose that emphasizes how the organization will benefit from not only agility, but convergence as well. Convergence involves the uniform application of policy and procedures, regardless of the compliance concern. This requires an enterprise-wide approach and an attitude that should permeate throughout the compliance function's development.
When done right, proper organizational development not only can reduce your stress level, but also can create a more effective compliance function for your company.
You can't address all your enterprise's organizational development issues, but you can do some cleanup in your own backyard. First, recognize your own value in the effectiveness of your organization's compliance function; then bring that effectiveness into your own organization. Build a team that values both agility and convergence, and hire or train them so they understand all the disciplines required for them to be effective.
Take some steps today to construct a clear mission and purpose for your organization. Your enterprise should respond well to your strong leadership, and hopefully will follow suit.
John Weathington is president and CEO of Excellent Management Systems Inc., a San Francisco-based management consultancy. Let us know what you think about the story; email Ben Cole, Associate Editor.
Dig Deeper on Managing compliance teams