News
Stay informed about the latest enterprise technology news and product updates.
New security features for GFI WebMonitor; Encase Cybersecurity 4.3
Our roundup of IT compliance tools highlights new security features from both GFI Software and Guidance Software, and a risk management dashboard from Dow Jones Risk & Compliance.

GFI Software USA Inc. has announced new security and anti-malware features for its GFI WebMonitor. The new features are designed to help small and medium-sized businesses provide employee Internet access with network protection. New security features include a Website Reputation Index that provides a safeness rating for websites, a "ThreatTrack" that blacklists websites with malicious content, and the ability to block streaming media and instant messaging from websites.
The software's new security features assist with:
Implementing flexible Internet access policies.
Threat protection.
Identifying malicious websites and infected content.
For more information on GFI WebMonitor, visit www.gfi.com/internet-monitoring-software.
EnCase Cybersecurity 4.3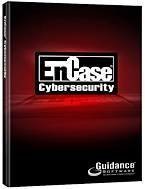 Guidance Software Inc. has announced the release of EnCase Cybersecurity 4.3. The software is designed to help companies automatically respond to security attacks and breaches via security information and event management systems. The software's new security features include integration with HP ArcSight Enterprise Security Measure and incorporation of a response automation connector and a response automation service. Integration with ArcSight allows for auto-capture of system memory and forensic data audits. The response automation connector gives companies the ability to integrate EnCase Cybersecurity with other alerting systems, and the response automation service offers professional help with security tools and unique staffing needs.
EnCase Cybersecurity is designed to:
Gather data about security events that might be otherwise missed.
Improve capacity to react to security events.
Reduce the time needed to eliminate a threat.
Minimize data leakage.
EnCase Cybersecurity 4.3 is now available. More information can be found at www.guidancesoftware.com.
Anti-Corruption Portal
Dow Jones Risk & Compliance, a division of Dow Jones & Company Inc., has released the Anti-Corruption Portal, a Web-based dashboard providing companies with risk identification and monitoring capabilities for anti-corruption compliance.
The portal is designed to help conform to the U.S. Foreign Corrupt Practices Act and the U.K. Bribery Act 2010. The portal's features include third-party risk identification and a news dashboard.
The Web-based dashboard assists in:
Checking third-party relationships against the Dow Jones Anti-Corruption and Watchlist database.
Ordering reports created by global specialists using open source information in more than 55 languages.
Tracking and monitoring of news related to companies or individuals.
Monitoring workflow to ensure all activity can be reported.
To learn more about the product or Dow Jones & Risk, visit www.dowjones.com/riskandcompliance.
Do you know of new compliance products we should feature? Email us at editor@searchcompliance.com.
Dig Deeper on Compliance policy management software