Definition
information assurance
Information assurance (IA) is the practice of protecting against and managing risk related to the use, storage and transmission of data and information systems. Information assurance processes typically ensure the following functions for data and associated information systems:

Download this free guide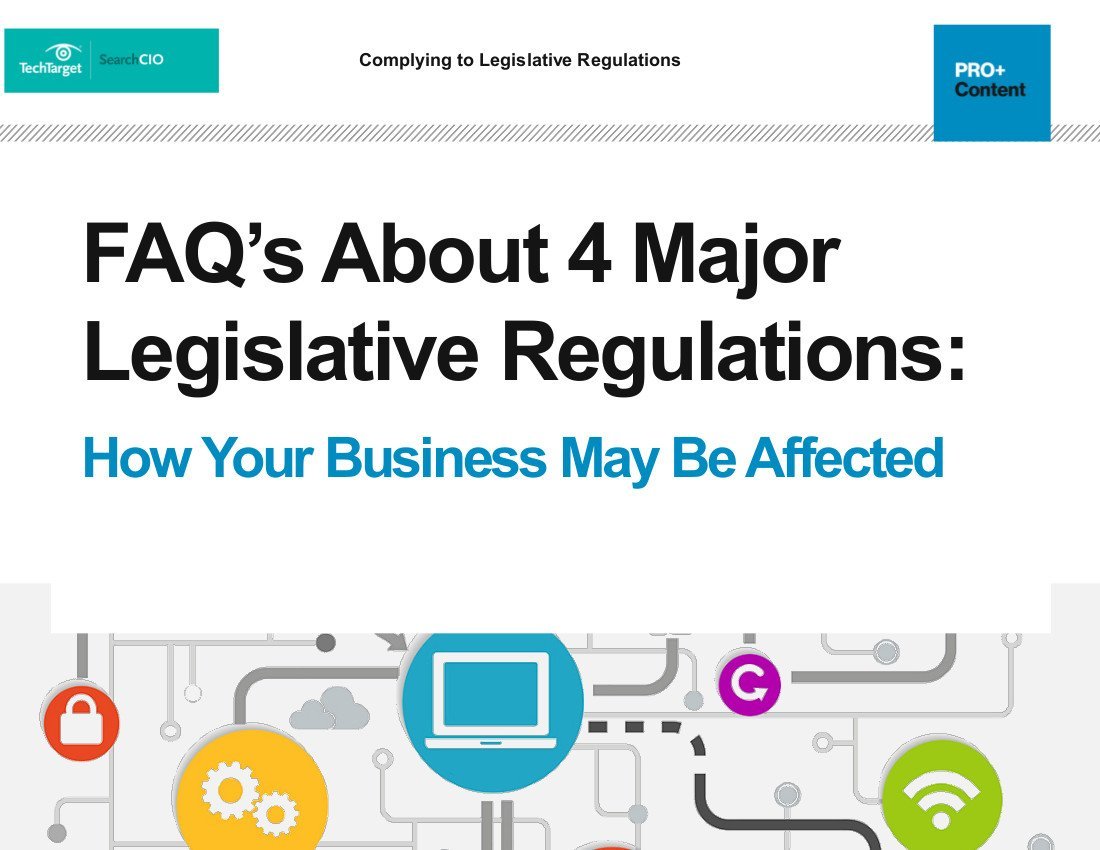 Download: Top FAQs regarding the impact of 4 common compliance regulations
IT operations are sometimes unexpectedly affected by major audit regulations – is your IT team prepared? Explore the critical role your IT team plays in ensuring compliance and review the penalties for non-compliance by downloading this FREE e-guide, which covers any questions you might have regarding 4 major legislative regulations.
Availability ensures information is ready for use by those that are allowed to access it and at a required level of performance.
Integrity ensures that information and associated systems can only be accessed or modified by those authorized to do so.
Authentication ensures that users are who they say they are using methods such as individual user names, passwords, biometrics, digital certificates and security tokens.
Confidentiality limits access or places restrictions on information such as PII or classified corporate data.
Non-repudiation ensures that someone cannot deny an action, such as the receipt of a message or the authenticity of a statement or contract, because the system provides proof of the action.
Continue Reading About information assurance
Dig Deeper on Vulnerability assessment for compliance