Definition
Whistleblower Protection Act
The Whistleblower Protection Act of 1989 (WPA) is a law that protects federal government employees in the United States from retaliatory action for voluntarily disclosing information about dishonest or illegal activities occurring at a government organization.

Download this free guide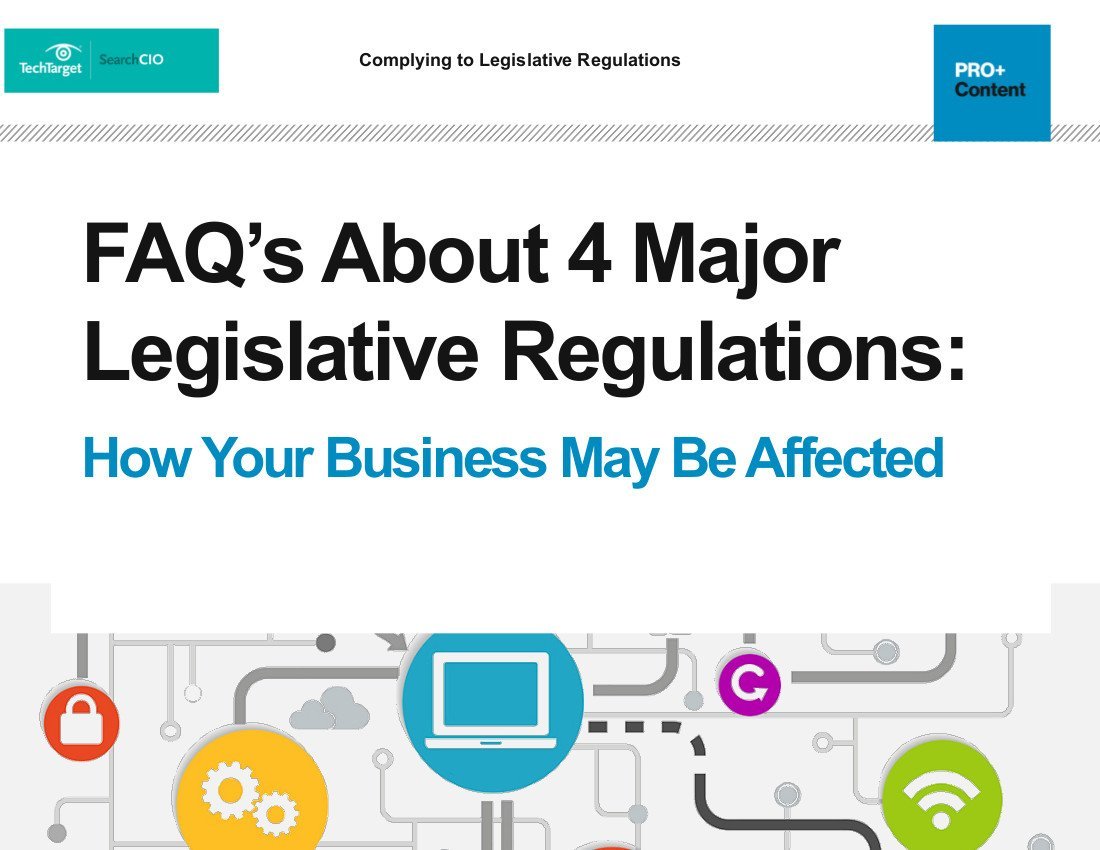 Download: Top FAQs regarding the impact of 4 common compliance regulations
IT operations are sometimes unexpectedly affected by major audit regulations – is your IT team prepared? Explore the critical role your IT team plays in ensuring compliance and review the penalties for non-compliance by downloading this FREE e-guide, which covers any questions you might have regarding 4 major legislative regulations.
The law prohibits a federal agency from taking action, or threatening to take action, against an employee or applicant for disclosing information that he or she believes violated a law, compliance rules or other regulation. The disclosed information could include reports of mismanagement wrongdoing, the waste of funds, an abuse of authority, and/or a potential risk to public health or safety. The U.S. Office of Special Counsel has jurisdiction over allegations of federal whistleblower retaliation and investigates federal whistleblower complaints.
In 2009, Senator Daniel Akaka (D-Hawaii) introduced the Whistleblower Protection Enhancement Act (WPEA) to strengthen the legislation. WPEA became law in November 2012.
Continue Reading About Whistleblower Protection Act
Dig Deeper on Industry-specific requirements for compliance