News
Stay informed about the latest enterprise technology news and product updates.
Cybersecurity is 'a critical national interest,' says Hathaway
"It is the fundamental responsibility of our government to secure cyberspace for its citizens and the world."
— Melissa Hathaway
Melissa Hathaway's keynote at RSA kicked off with the Mission Impossible theme. The acting director of cyberspace security will need it to summon all of Ethan Hunt's ingenuity to master the task before her. You can watch the archived livestream of Hathaway's keynote to the RSA Conference on uStream.com.(Disclaimer: Video is from the side and sound is suboptimal.) Alternately, watch a high-quality version of Hathaway's keynote from RSA itself.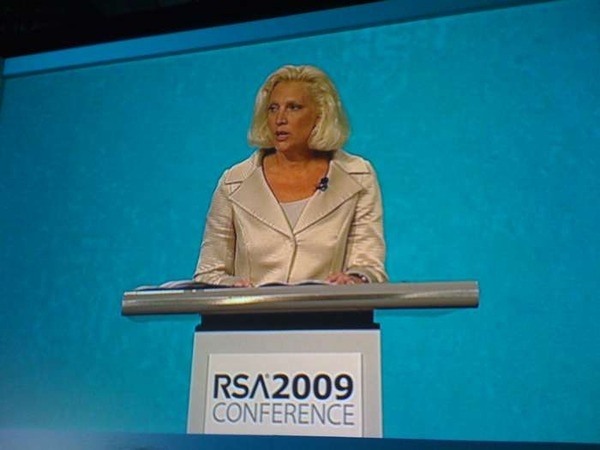 Notable quotes from Hathaway's speech:
"The president identified cybersecurity as one of the top priorities for his administration."
"Our global infrastructure is not secure enough nor resilient enough to support our current and future needs."
"Humor aside, the U.S. is at a crossroads. Cyberspace underpins almost every part of our nation's critical infrastructure."
"The public and private sector interests are intertwined when it comes to cybersecurity."
As she finished her cybersecurity address, Hathaway cited Edgar Allen Poe, Ralph Waldo Emerson and Wallace Stegner's Angle of Repose. Those references added an unusually literate tone to this highly technical conference.