risk intelligence (RQ)
Risk intelligence (RQ) is a term used to describe predictions made around uncertainties and future threat probabilities.
Looking for something else?
TECHNOLOGIES
Risk intelligence (RQ) is the ability of an organization to gather information that will successfully identify uncertainties in the workplace.
Download: IT Acronyms - A Quick Reference Guide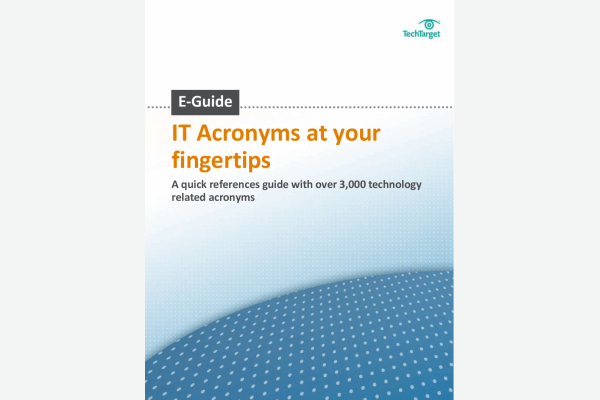 Download this free quick reference guide with over 3,000 IT acronyms; including a special section of the top 15 acronyms you need to know today.
By submitting your personal information, you agree to receive emails regarding relevant products and special offers from TechTarget and its partners. You also agree that your personal information may be transferred and processed in the United States, and that you have read and agree to the Terms of Use and the Privacy Policy.

An important goal of risk intelligence is to help the organization achieve a competitive advantage. Organizations with high risk intelligence tend to make more informed business and security decisions than those with low RQ.
Financial executive and Columbia University professor Leo Tilman defined risk intelligence in his 2012 book, Risk Intelligence: A Bedrock of Dynamism and Lasting Value Creation. According to Tilman, risk intelligence is "the organizational ability to think holistically about risk and uncertainty, speak a common risk language and effectively use forward-looking risk concepts and tools in making better decisions, alleviating threats, capitalizing on opportunities and creating lasting value."
Continue Reading About risk intelligence (RQ)
PRO+
Content
Find more PRO+ content and other member only offers, here.