risk assessment
A risk assessment is the process of identifying potential hazards an organization may face and analyzing methods of response if exposure occurs.
Looking for something else?
TECHNOLOGIES
Risk assessment is the process of identifying variables that have the potential to negatively impact an organization's ability to conduct business.
Restore Balance With Authentication Technologies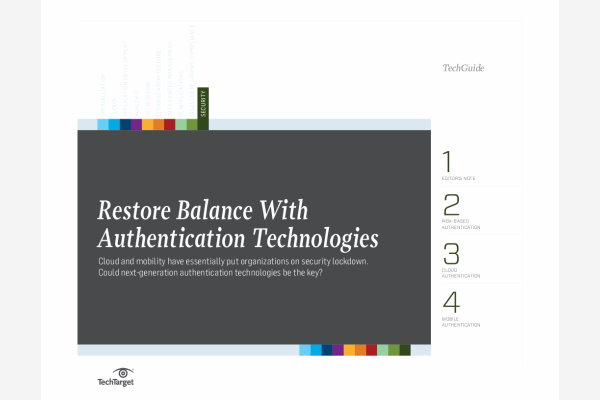 Are you ready for the next era of authentication and authorization? Find out as experts break down how next-gen tools tackle cloud and mobility-based vulnerabilities.
By submitting your personal information, you agree to receive emails regarding relevant products and special offers from TechTarget and its partners. You also agree that your personal information may be transferred and processed in the United States, and that you have read and agree to the Terms of Use and the Privacy Policy.

In a large enterprise, a risk assessment is usually conducted by the Chief Risk Officer (CRO). A risk assessments can be quantitative or a qualitative. In a quantitative risk assessment, the CRO assigns numerical values to the probability an event will occur and the impact it will have. These numerical values can then be used to calculate an event's risk factor, which in turn can be mapped to dollar amounts. Qualitative risk assessments, which are used more often, do not involve numerical probabilities or predictions of loss. The goal of a qualitative approach is simply to rank which risks pose the most danger.
This table illustrates an example of a quantitative assessment.

A risk matrix is a qualitative tool for sharing a risk assessment.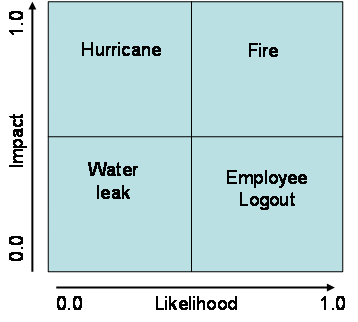 See also: business impact analysis (BIA), enterprise risk management
Continue Reading About risk assessment
PRO+
Content
Find more PRO+ content and other member only offers, here.