residual risk
Residual risk is a threat that remains after an organization has implemented security controls to comply with legal requirements.
Residual risk is the threat that remains after all efforts to identify and eliminate risk have been made.
Restore Balance With Authentication Technologies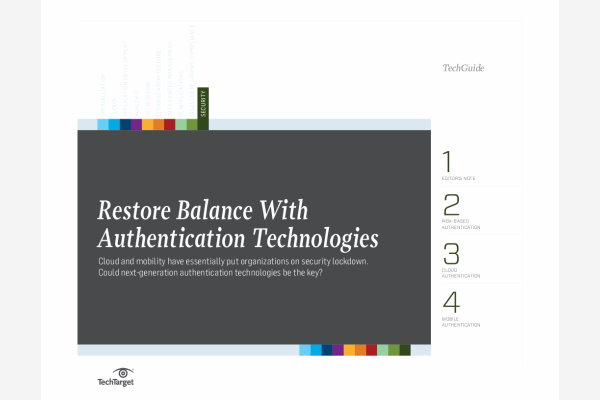 Are you ready for the next era of authentication and authorization? Find out as experts break down how next-gen tools tackle cloud and mobility-based vulnerabilities.
By submitting your personal information, you agree to receive emails regarding relevant products and special offers from TechTarget and its partners. You also agree that your personal information may be transferred and processed in the United States, and that you have read and agree to the Terms of Use and the Privacy Policy.

There are four basic ways of dealing with risk: reduce it, avoid it, accept it or transfer it. Since residual risk is unknown, many organizations choose to either accept residual risk or transfer it -- for example, by purchasing insurance to transfer the risk to an insurance company.
When addressing residual risk, organizations should:
Identify relevant governance, risk and compliance (GRC) requirements.
Determine the organization's control framework's strengths and weaknesses.
Acknowledge existing risks.
Define the organization's risk appetite.
Identify available options for offsetting unacceptable residual risks.
See also: speculative risk, pure risk, operational risk, key risk indicator
Continue Reading About residual risk
Dig deeper on Risk management and compliance