Definition
PCAOB (Public Company Accounting Oversight Board)
The Public Company Accounting Oversight Board (PCAOB) is a Congressionally-established nonprofit that assesses audits of public companies in the United States to protect investors' interests. The PCAOB also oversees broker-dealer audits, including compliance reports filed under federal securities laws.

Download this free guide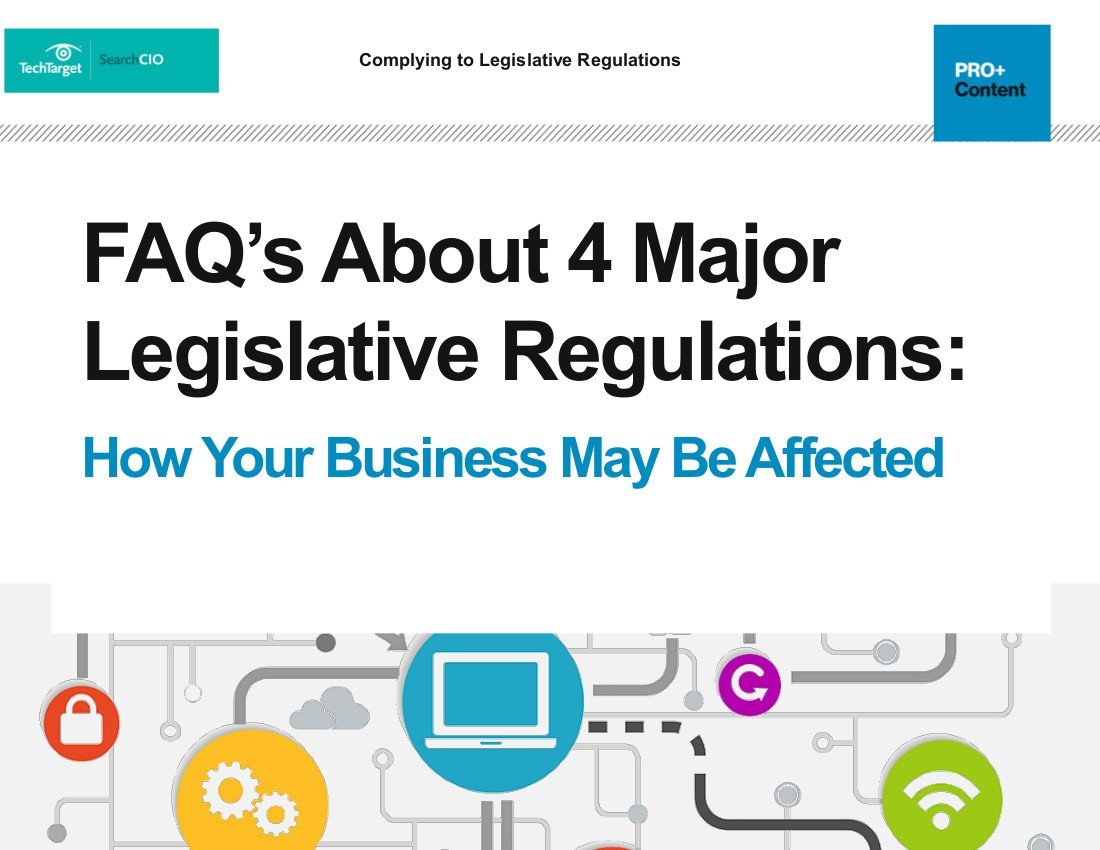 Download: Top FAQs regarding the impact of 4 common compliance regulations
IT operations are sometimes unexpectedly affected by major audit regulations – is your IT team prepared? Explore the critical role your IT team plays in ensuring compliance and review the penalties for non-compliance by downloading this FREE e-guide, which covers any questions you might have regarding 4 major legislative regulations.
By submitting your personal information, you agree that TechTarget and its partners may contact you regarding relevant content, products and special offers.
You also agree that your personal information may be transferred and processed in the United States, and that you have read and agree to the Terms of Use and the Privacy Policy.

The five members of the PCAOB Board are appointed to staggered five-year terms by the Securities and Exchange Commission (SEC) after consultation with the Chairman of the Board of Governors of the Federal Reserve System and the Secretary of the Treasury. The SEC has oversight authority over the PCAOB, including the approval of rules, standards and budget.
The PCAOB was established as part of the Sarbanes-Oxley Act (SOX), which required that U.S. public company audits be subject to external and independent oversight. Under SOX, accounting firms must register with the PCAOB in order to prepare, issue or participate in audit reports for issuers, brokers and dealers. Non-U.S. accounting firms that furnish, prepare or play a substantial role in preparing audit reports for any U.S.-based issuer, broker and dealer also are subject to PCAOB rules.
The PCAOB has authority to investigate and discipline registered public accounting firms and persons associated with those firms for noncompliance with SOX, SEC regulations and other standards governing audits of public companies, brokers and dealers. PCAOB inspects firms' audit reports, performance of audits, issuance of audit reports, audit logs and other relevant material to ensure regulatory compliance. SOX requires the PCAOB conduct inspections annually for firms that regularly provide audit reports for more than 100 issuers, and at least triennially for firms that regularly provide audit reports for 100 or fewer issuers.
When violations are found, the PCAOB can impose appropriate sanctions that include suspension or revocation of an auditor's registration, suspension or barring an individual from associating with a registered public accounting firm, and fines. The PCAOB may also require quality control improvements, additional training and independent audit monitoring.
Continue Reading About PCAOB (Public Company Accounting Oversight Board)
Dig Deeper on Regulatory compliance audits
PRO+
Content
Find more PRO+ content and other member only offers, here.